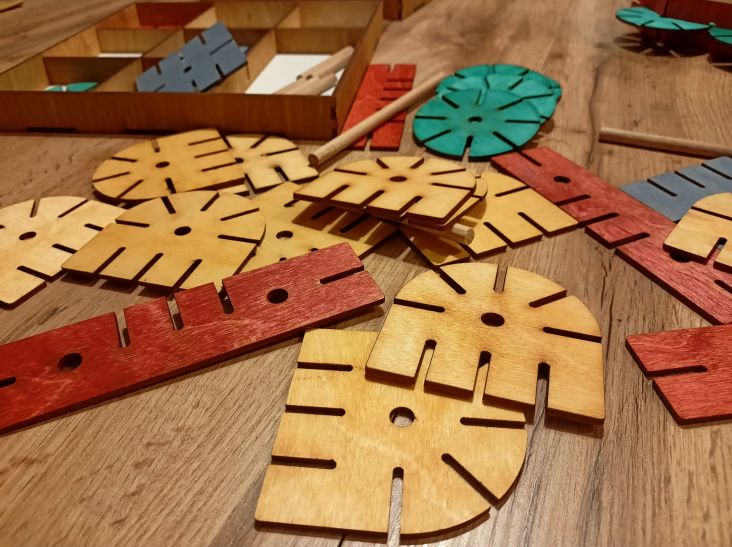 In a small workshop in Liberec, we design and produce very individual small pieces of home design. These are interactive pictures, games, construction kits, frames and clocks that you can combine with each other, they complement each other nicely and create a complete series called ART OF FRAME. We like simple to minimalist design, warm and pastel colors, geometric shapes and natural materials. For production, we use wooden plywood, leather, sheet metal, cork, fabrics, plexiglass and oil glaze.
We are a sheltered workshop, we employ 12 workers with medical disabilities. We operate on the principle of a social enterprise, prefer local resources and are kind to nature. We are also professionals with an eye for detail and each of our products is a small work of art.
As part of the FOR KIDS trade fair, we will present primarily the wooden CREATIVE DESIGN KIT:
The kit contains 77 wooden parts treated with an ecological glaze. Wooden squares, circles, semi-circles, rectangles and sticks are easy to put together using cutouts. You can build a race track, a castle, a windmill, a car, a house for dolls, there are no limits to your imagination. Develops imagination, manual dexterity and creativity. The set also includes two CREATORS figures.